Autumn Leaves a Jazz Event at The Garth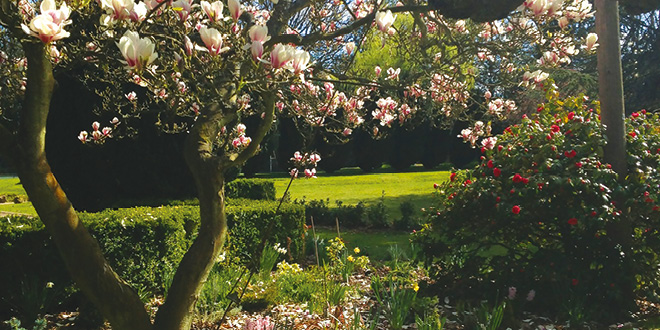 The Garth, a stunning Grade II listed building in Lingfield will be opening its doors this September, for a very special seasonal fundraising event.
Normally only open to the public under the National Gardens Scheme, during the summer – which this year raised £1,325.70 for the NGS's nine charities including Macmillan Cancer Support, Help the Hospices and Parkinson's UK and an astonishing £377.96 in cake and tea sales, for St Catherine's Hospice, The Garth will play host to the aptly named Autumn Leaves jazz afternoon.
The event hopes to raise further funds for the hospice, whilst also giving us local residents the opportunity to enjoy musical entertainment and see The Garth in full September bloom, amongst its fields of striking orange lilies.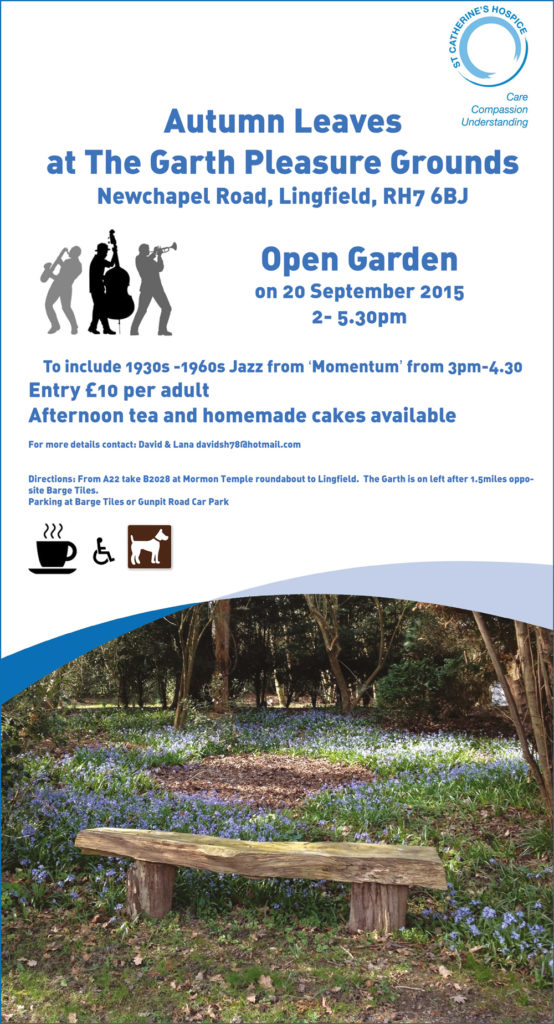 Taking place on Sunday 20th September, between 2-5:30pm, the family-friendly fundraiser will feature favourite toe-tapping tunes from all eras, including All of Me, Summertime and of course the jazz classic; Autumn Leaves, all played by fusion band, Momentum.
"We want people of all ages, to come along and enjoy fantastic music, whilst raising money for a
local charity," David and Lana, owners of the historic house and its breathtaking nine acres, told us.
Tickets cost £10.00 per adult, while children under 16 go free! Get the date in your diary and we'll see you there!
The Garth, Newchapel Road, Lingfield, Surrey. RH7 6BJ.