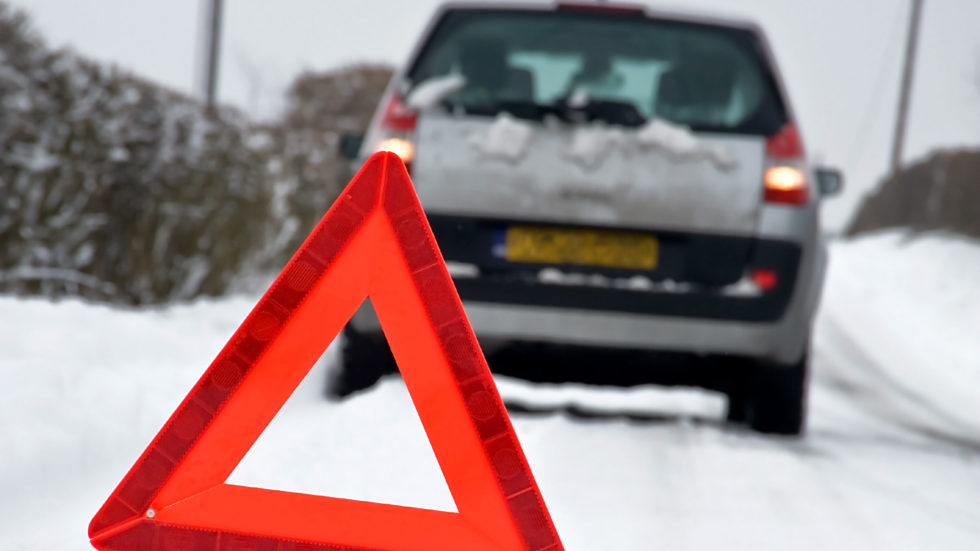 Are You Winter Ready?
Winter is fast approaching, it is the season that presents the most challenging conditions for motorists. Freezing temperatures combined with ice and snow can cause experienced drivers' problems, but simple steps can minimise breakdowns and help you stay safe in winter.
With more breakdowns happening in cold conditions it is worth checking oil and coolant levels, brake and steering fluids which should all be checked frequently anyway but now is a good time. Also, check the battery, how old is it? Batteries generally last around five years, if it is older and starting to sound sluggish when starting it might be near the end of its life and the cold could finish it off.
Journey Checks:
Tyres: Your tyre condition is more important in wet and wintery conditions, check tyre pressures and the tread depth, the legal requirement is 1.6mm, however in wet conditions the more tread you have the better, examine for signs of uneven wearing and for any cuts in the sides of the tyres.
Lights: 
Check all lights are in working order, including your front and rear fog lights. Replace burnt-out bulbs and remember to clean grime from all lenses when washing the car, you will need to do this more frequently in winter months.
Windscreen & Wipers:
Check wiper blades are not worn or damaged, if they are leaving smears across your windscreen, it is time for new blades, so check your screen wash levels as you will use more of it in the wet
and dirty wintery conditions.
Driving Tips:
Stay in as high as gear as possible on slippery roads: Also, keep your revs low, this reduces the chance of spinning your wheels and losing control.
Pay attention to your speed and distance between cars:
In wet conditions you should double the distance you would normally leave and in snowy and icy weather this should increase up to ten-fold.
Slow down when approaching a bend: 
You should already have slowed before entering a bend, but if you do begin to skid, steer gently into it. If the rear of the car is sliding to the right, steer to the right, do not take your hands off the wheel or brake hard.
Use dipped headlights in heavy rain and snow:
Daytime running lights may not be adequate, if visibility falls below 100m then use your fog lights.
Be aware of conditions:
Even if you think a frost has thawed, areas such as under bridges are often the first to freeze and take longer to thaw.
Warrell's Winter Driving Tips
Depending on how long your journey may be here is a list of items you may need:
High-visibility clothing 
Ice scraper and de-icer
Warning triangle 
Spare clothes and blankets 
Loose change
Torch and spare batteries
Food and a flask for a hot drinks, and bottled cold water  
First aid kit 
Jump leads 
Phone charger 
Small shovel 
Medication 
Road atlas
(important in case GPS systems lose battery)