A Summer Of Fun At The Hawth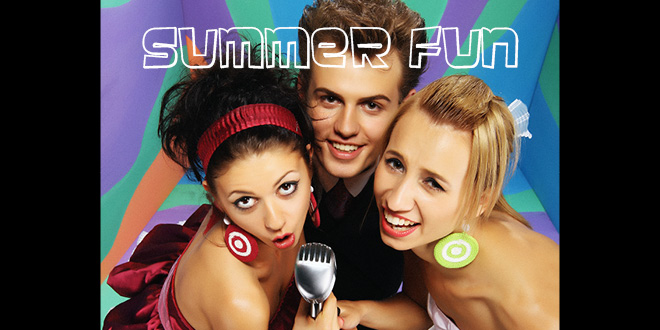 The summer holidays will soon be here and with them comes six weeks fill with fun-packed activities, holidays, days out and maybe a little daytime TV too. If you're still looking for ways to keep your children entertained then look no further. The Hawth has a variety of week-long workshops lined up that will give your children the chance to have fun, learn new skills and make friends all under the watchful eye of the professionals in each field.
Mon 27-Fri 31 July 10am-4pm            
Circuswurx Summer School
A unique, creative, week-long course for 8 to 16 year olds. Learn juggling, stiltwalking, unicycling and balloon modelling, with a show for friends and family on the Friday afternoon themed around Jules Verne and Steampunk.
Tickets: £85 (ES40 £65). A Crawley Arts Development event
Mon 3-Fri 7 August 10am-4pm                          
Drama Summer School
A fun week-long intensive drama course for 8 to 13 year olds, full of games, theatre skills, team building, improvisation and most of all… great fun!
Tickets: £85 (ES40: £65). A Crawley Arts Development event
Mon 10-Fri 14 August 10.30am-3.30pm                            
Musical Theatre School: High School Heavyweights – Grease v Hairspray
Children aged 11-16 are invited to join Danny, Sandy, the T birds and the Pink Ladies and welcome to the '60s as two of the top musicals go head to head!
Dance, sing and act through Rydell High along with Link, Seaweed, Penny and even Edna to see which musical ends up on top! We guarantee that you'll be Hopelessly Devoted in a show like no other, featuring some of your favourite songs.
Tickets: £80 (sibling: £70). Performance Tickets: £5.
Mon 17 – Thur 20 August 10.30am-3.30pm                      
Charlie and the Chocolate Factory Summer School
A chance for 6-10 year olds to bring Charlie Bucket's wonderful adventure to life on stage.
Come and be a part of this production and discover the wonderful world of Willy Wonka's factory.
Tickets: £65 (sibling: £55). Performance Tickets: £5
Mon 24-Wed 26 August
Hawth Rock School
Take your performing to the next level whether you sing or play drums, sax, strings, keyboards, guitar, uke, mandolin or bass. For 12-17 year olds with some level of experience and ability (ability to read music not essential). Fun-packed workshops with professional musicians. Further details mark@allwoodmusic.co.uk
Tickets: £85 (sibling: £75).
Please bring a packed lunch and plenty to drink and wear comfortable clothes and flat shoes.
To book please call The Hawth Box Office on 01293 553636.