A Mixed Future For Probus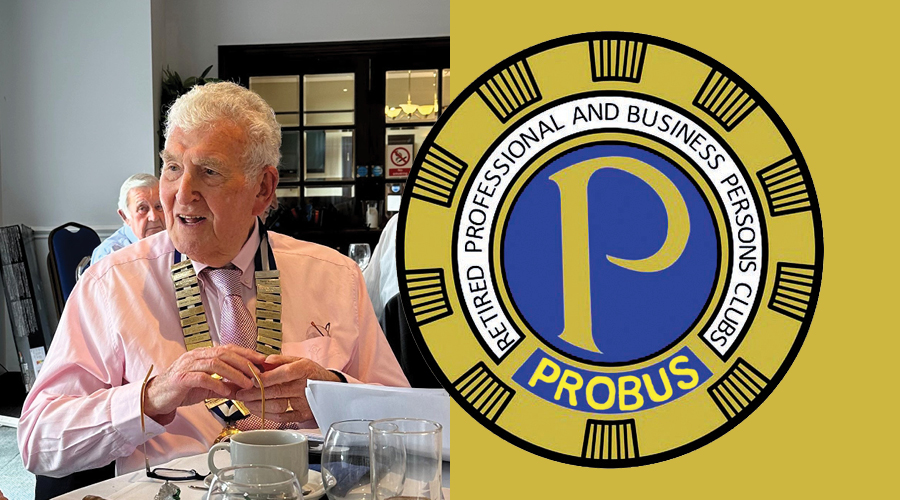 The Probus Club of Haywards Heath & District under the leadership of President Martin Pollins voted in favour of becoming a Mixed Probus Club and welcome women as members.
The Club was formed in 1985 and the members meet on the second Wednesday of each month at noon at Lindfield Golf Club for lunch at 1pm. The lunch is followed by a talk given by a guest speaker or occasionally by a club member.
Probus is for retired or semi-retired professional and business people, and others who have had some measure of responsibility in any field of worthy endeavour and who are of character and respected in their communities. Probus provides the opportunity to join a social club with other retirees to enjoy social interaction and activities in your local community.
In addition to the monthly meetings, trips and outings are organised to interesting places together with visits to theatre and holiday away breaks. Recent activities have included Glyndebourne, Wine Tasting, Tower of London, Bletchley Park and a holiday break at Holme Lacy House in Herefordshire.
Why not come and meet us! Most of our members live in Haywards Heath, Cuckfield or Lindfield and prospective members are welcome to come along to one of the meetings to meet us and find out more about the Club.
Alternatively, you can send an email to rojofar@btinternet.com or contact our President, Martin Pollins, on 07710 356 825 or call our Secretary, Rod Farley, on 01444 453 940. www.probushh.org
It is all about Fun, Friendship and Fellowship in retirement.