21-year-old, Selected To Take Part in 251km Marathon Across the Sahara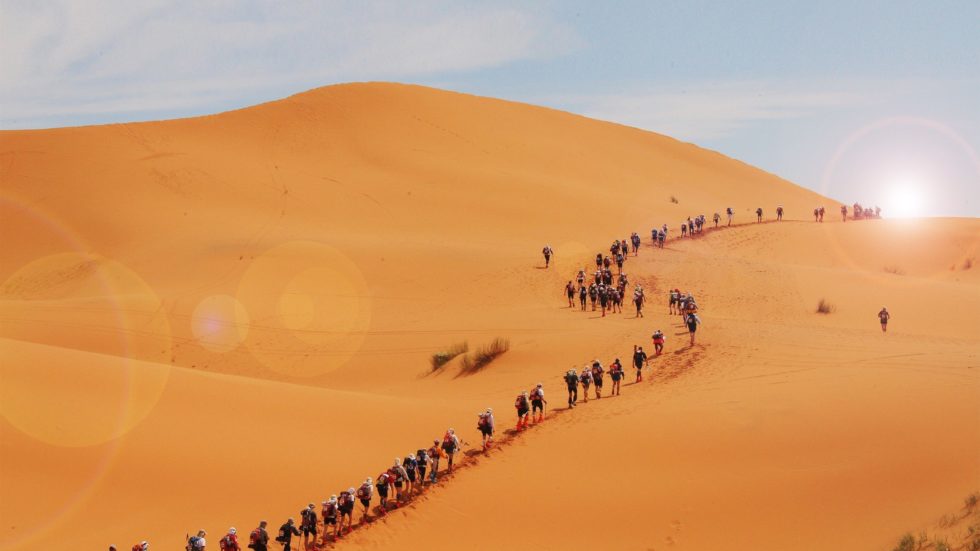 Ajay Hanspal is a 21-year-old Copthorne resident who previously served in the Royal Marines. Ajay has been selected to run the Marathon des Sables in 2021 to raise money for the charity Walking With The Wounded (WWTW), a charity in which he says is close to his heart.
By Jamie Di Francescomarino
The Marathon des Sables is a 6 day, 251km ultramarathon across the famous Sahara Desert and has been described as "the toughest foot race on Earth" which will be taking place in April of 2021. The rules require you to be self-sufficient, to carry with you on your back everything except water, that you need to survive. You are given a place in a tent to sleep at night, but any other equipment and food must be carried. Each daily stage is roughly a marathon distance in length, apart from the long stage, which will see a double marathon (52+ miles) to complete.
Ajay said that "WWTW creates a pathway for vulnerable veterans to re-integrate back into society and sustain their independence. At the heart of this journey is employment."
Ajay suffered a life-changing traumatic brain injury back in 2018 whilst serving in the Royal Marines and after his rehabilitation and medical discharge he now wants to turn such a distressing experience into something positive. Ajay also explained: "I now wish to raise money for the charity that supports those that were in a similar position to me; WWTW helped my rehabilitation and transition into my current employment as a Police Constable with Surrey Police."
Ajay has a minimum fundraising target of £5,000 but he has a personal target to raise at least £10,000 in which he has all the confidence he can meet. However, your donations will help support many more ex-servicemen and women back into employment and save jobs, homes, relationships and lives.
You can donate to Ajay's Virgin Money Giving Page here
For more of our charity stories click here