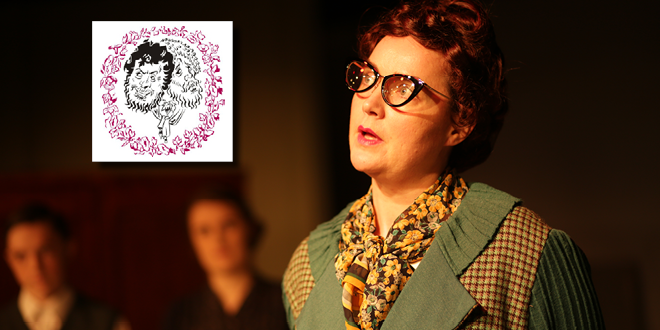 'The smell of the greasepaint, the roar of the crowd' is a phrase that came instantly to mind when I visited The Archway Theatre for the first time in January – the smell hit me as I came through the door.  
The aroma of greasepaint indeed, but also scenery paint, wood shavings and even a hint of coffee suggesting well-earned breaks for an industrious cast and crew.
The roaring, though, came from the stage that night, for the production I saw which was The Lion, the Witch and the Wardrobe, C.S. Lewis's classic tale and one of my all-time favourites.
Tucked behind Horley Railway Station and sprawling within eight of the bridge arches, the theatre could quite easily go un-noticed were it not for its excellent reputation earned over 65 years.
It is known and loved by discerning theatre-goers near and far, including their patron, a certain Dame Judi Dench – who should know a good performance when she sees one!
The Archway started as two separate groups: Barts Players and Horley Central Players, both these groups performed in different locations in and around Horley.
They then came together under the Arches and eventually formed The Archway Theatre Company in 1987. The theatre is a member of The Little Theatre Guild which promotes and supports theatres nationwide.
Run entirely by volunteers who include actors, the director, stage hands, front of house and bar staff – each production involves people on and off stage, currently 150 members form this creative and talented team.
The output for such a small theatre is prolific; every year 10 main house productions are performed, each with 10 performances making it a total of 100 annually.
In addition, there are productions by youth groups and smaller productions are performed in their studio theatre. The programme is diverse and includes drama, comedy, panto and musicals.
Chairman, Paul Tester, even welcomes suggestions for future performances – productions this year include Stones in His Pockets, Jerusalem, September Tide and Blood Brothers.
I was enchanted during the performance I saw – not by the White Witch of the title (although Joy Andrews was very convincing in the role!), but by the incredible acting skills of what was mainly a very young cast.
Rachel Harrison, who played Lucy Pevensie, is only 10-years-old yet her stage confidence belies her youth. Like many of the young cast, Rachel has benefited from the Archway's Youth and Young Adults' Workshops.
The Archway Theatre seems to be a way of life for the cast and crew with many being involved for years, and they have passed on their passion to young members of their family.
Some have even met partners under the arches, but romance isn't guaranteed! There are ways to support the theatre and its worthwhile work – enjoying a performance, becoming a Company or Club member.
You can even sponsor a seat as the theatre is fundraising to replace the seating that has accommodated audiences' bottoms for decades. Was one of those yours, or have you yet to discover Horley's hidden gem…?
[box type="info" align="" class="" width=""] For more information about the theatre, visit:
www.archwaytheatre.co.uk
or visit the group's Facebook:
www.facebook.com/ArchwayTheatre
, or Twitter page: @ArchwayHorley[/box]
By Sarah Ballingal