Spotlight: Crawley Scottish Country Dancing Club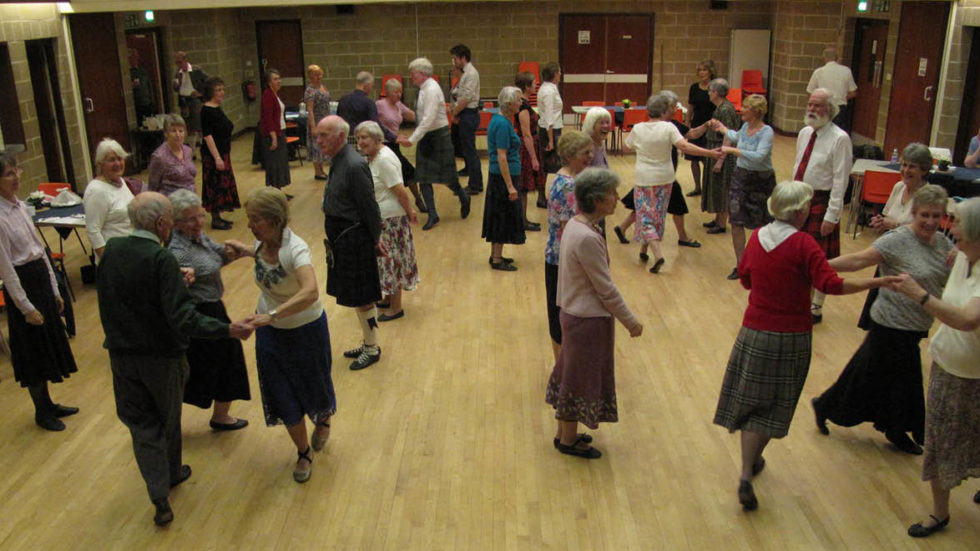 For almost 60 years keen Scottish Country dancers in Crawley have been putting their dancing shoes and tartan sashes on. Crawley Scottish Country Dancing Club started life in September 1959 when a dancer who moved to the area and placed an advert in a local newspaper for interested people to make contact with him, the advertisement paid off and soon 14 interested people met in Gossops Green.
In 1968 a children's class was started, it saw more than 100 young members turn up and in November 1969, to celebrate the 10th anniversary of the club, 170 dancers from across Sussex, and beyond gathered. Sadly, over time, all Scottish Country dancing clubs have suffered a decline in membership, although only 18 members-strong , the club remains full of enthusiastic members and welcomes more.
Speaking about the Crawley Scottish Country Dancing Club, secretary Lee Pratt said: "At the club we are all 50 years of age and over but there are many young people dancing in other areas, especially London and university towns. To enjoy Scottish Country dancing you don't have to be Scottish!"
Scottish Country dancing differs to Scottish Highland dancing, Highland dancing is solo dancing, whilst Scottish Country dancing is a social form of dancing involving progressive patterns, taking place in teams of eight – four people facing another four. Scottish Country dancing is the ballroom dance form of Scotland with its original base being dancers from wealthier and educated classes.
Lee added: "We welcome beginners, and anyone interested doesn't need to come with a partner as we all dance together. A pair of soft flat shoes is essential – we wear special shoes similar to ballet shoes but they can be purchased later.'
"Experienced dancers can attend social dances on a Saturday evening around Sussex if they wish. We also look up Scottish Country dancing groups in this country or all over the world when on holiday. There are clubs in many countries including Japan!"
[box type="shadow" align="" class="" width=""] Looking To Step Out In 2018?
Have you been inspired to step out and give Scottish Country dancing a go? The Crawley Scottish Country Dancing Club meets every Thursday from 8.00pm to 10.00pm at Milton Mount Community Centre, Pound Hill RH10 3DY.
For more information, visit: www.crawleyscdc.btck.co.uk
[/box]
By Jacob White