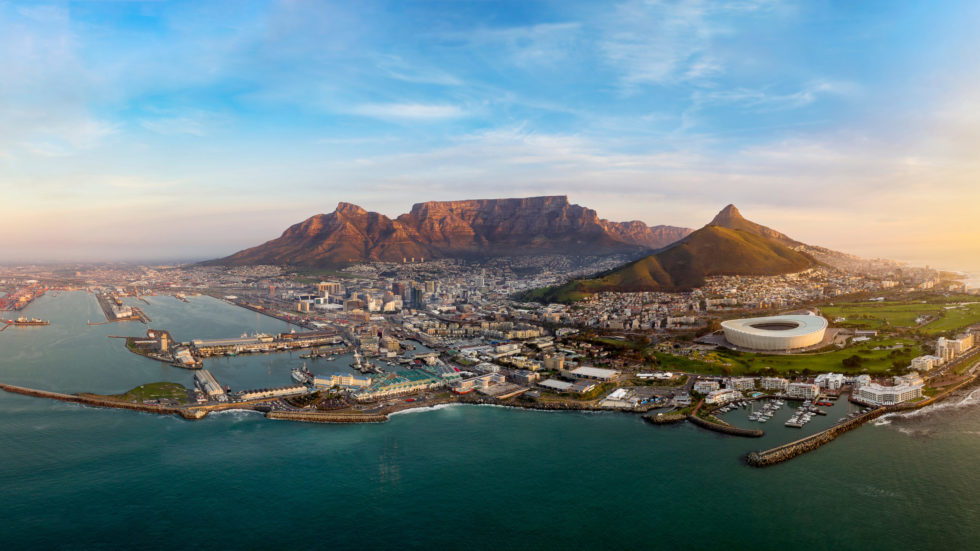 South Africa Uncovered
South Africa is a lively and vibrant place to visit – a mix of cultures, languages and religions – think wildlife spotting and city nightlife, Nelson Mandela's political legacy and a passion for rugby, a taste for wine and fascinating diamond mines. This month, the rainbow nation is bright and beautiful, and South Africa is uncovered.
Until around 25 years-ago, South Africa was largely isolated from the world and tourism was limited, however, in the past quarter of a century, since the dismantling of Apartheid, visitor numbers have ballooned. Following the 2010 FIFA World Cup which raised the profile of the nation as a destination for visitors, the number of travellers has increased further. So, what makes South Africa so special?
Wealth Of experiences
From daring and dramatic mountains, stunning sub-tropical rainforests and wildlife-rich savannahs to bustling, buzzing cities, endless beautiful beaches and a rich and varied cultural history – South Africa is a country of astounding diversity, with an incredible variety of landscapes, wildlife and culture for all.
Stays With A Difference
The accommodation available for tourists is as varied as the nation itself, some stays bring you up-close and personal to nature, a sense-tingling reminder of why you have travelled to South Africa, with preservation areas and reserves in every province, there is no shortage of interesting places to stay.
Foodie Paradise
To understand South Africa, take a bite from the nation's cuisine – dishes are influenced by African and Afrikaans, and include boerewors sausages, bobotjie curried mince bake, and bunny chow – half a loaf of bread filled with curry – all washed down with wines from South Africa's world-famous Cape winelands.
Wildlife up-close
Wildlife is never far away in South Africa, the world-renown Kruger National Park in the North East of the country a popular choice for visitors, but there are many more sites across South Africa, and it can also be a great base to explore game reserves in other African nations nearby including Botswana, Namibia, Zambia and Zimbabwe.
Driving Is Fun & Safe
Driving South Africa's Garden Route is a hugely popular tourist activity, the variety of scenery means travellers can experience mountains and coastline in one drive. The route is heavily trafficked by tourists, the routes are simple to follow, and the roads are of a high standard and well maintained.
There In No Time At All
Travelling to South Africa can take little time, in fact, you can find yourself in a remarkable destination experiencing sights and sounds like no other in around just 12 hours. Cities such as Cape Town can be flown to in around 11 hours and 30 minutes, while Johannesburg can be reached in a little less.