Reigate's Tennis Players Serve & volley successful 24-hour Charity event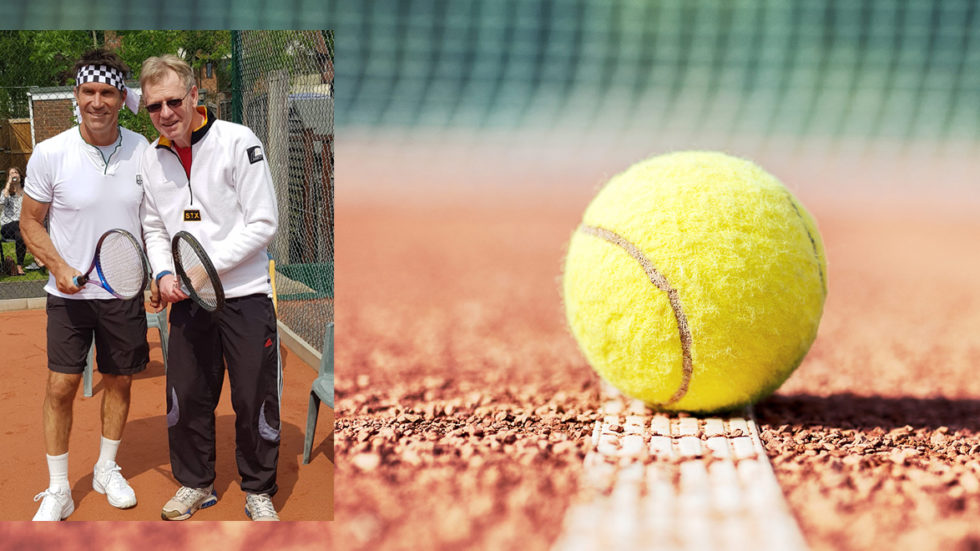 Reigate's Tennis Players Serve & Volley Successful 24-hour Charity Event
Earlier this summer, charitable tennis players in Reigate served up an ace fundraiser as they raised a remarkable £60,118 for Reigate Parkinson's UK Support Group at the town's lawn tennis club.
Reigate 24-hour Tennisathon organiser, Mark Hearn says of Pat Cash's appearance: "It was an incredible honour to have Pat Cash the former Wimbledon singles champion join us for the day.'
"For myself particularly it was an honour, because before the exhibition doubles match, he played 10 minutes singles against myself. Now I can claim to have put a ball past Pat Cash."
The money raised by the tennisathon will secure the future of the support group and help it finance projects, outings, events, guest speakers, and equipment that it may need in the future.
Adding his thoughts on the day and the appearance of 1987 Wimbledon Men's Champion, Mark Hearn says: "Pat Cash is one of the nicest people you will meet, so genuine and sincere."