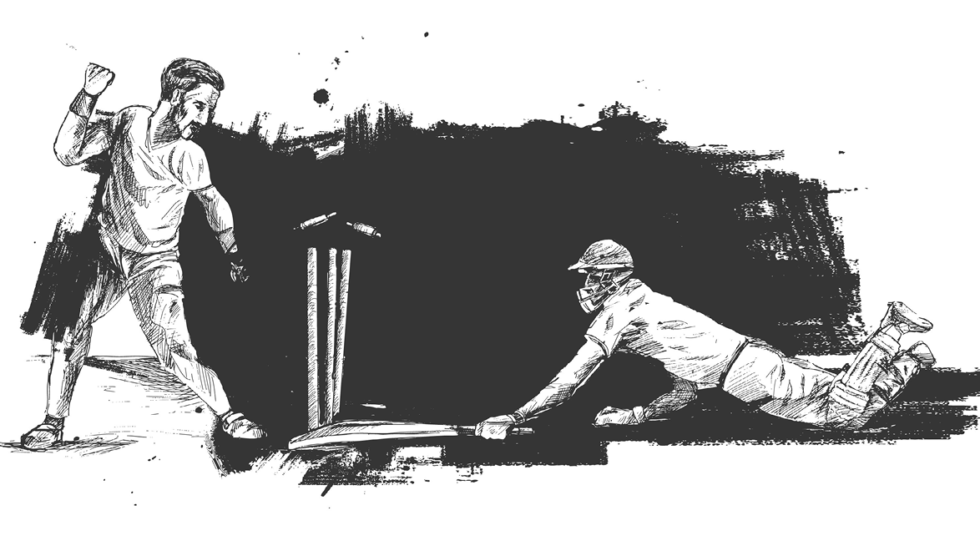 Ahead of the Ashes series which starts when Joe Root captains England against the Australians in Brisbane this month, RH Uncovered looks at the influence of Reigate Priory Cricket Club on the sport globally.
It is generally agreed that Reigate Priory Cricket Club (RPCC) was founded in 1852, however, cricket historians believed that there was a Reigate Cricket Club as a forerunner for many years prior to that. Reigate has long been associated with developments in the sport from as early as the 1770s.
Reigate's earliest link to the Land Down Under can be attributed to hometown-born William Caffyn who played for Reigate Priory Cricket Club during the 1850s and 1860s. Caffyn would go on to star in the first England cricket tour to USA and Canada, and the first tours to Australia in 1861 and 1863.
[box type="shadow" align="" class="" width="600″]
Howzat! For A Stat
The current head-to-head record of test series sees the old foes level pegging, Australia has 32 series victories with England also on 32 series wins out of the 69 series which have been played to date
The day/night Second Test in Adelaide this year will be the first Ashes Test to be played under lights
Australians dominate the leading run scorers and wicket takers in Ashes history, the series' highest run scorer is Don Bradman with 5,028 and the most wickets honour goes to Shane Warne with 195
[/box]
He stayed in Melbourne where he coached, and developed the game in Australia before returning home to establish the family hairdressing business in Reigate High Street. On his return, Caffyn would be instrumental in arranging club fixtures against a United All England XI.
In 1882, Walter W Read, batsman for Reigate Priory Club resigned as secretary of the club to tour Australia with the legendary Ivo Bligh's team – this would be the tour when the Ashes legend was created after the test team played a county house XI at the Rupertswood Estate, near Melbourne.
Read went on to captain England on the 1887-88 tour of Australia, and the 1891-92 tour of South Africa – his father ran a school on West Street in Reigate where Walter would teach. Read's former home can still be found in Evesham Road, where it is marked by a commemorative blue plaque.
Today, Reigate Priory Cricket Club boasts a programme of events throughout the season, and every other year the club hosts a summer ball. Plans for the club's future are ambitious and include the support of the club's membership and the local community, proving the club in 2017 is 165, not out!
[one_half]
Dates For Your Diary
The Ashes series starts later this month with five test matches being contested across Australia.
1st Test
November 23 – 27 2017
The Gabba, Brisbane
2nd Test (D/N)
December 2 – 6 2017
The Adelaide Oval, Adelaide
[/one_half][one_half_last]
3rd Test
December 14 – 18 2017
The WACA Ground, Perth
4th Test
December 26 – 30 2017
The MCG, Melbourne
5th Test
January 4 – 8 2018
The SCG, Sydney
[/one_half_last]