Olly Murs Comes To Sandown Park
The 'Troublemaker' himself, Olly Murs, the 2009 X Factor star with four multi-platinum albums under his belt is coming to Sandown Park Racecourse on Thursday, August 10 to wow the crowds with his hits!
Olly Murs is among the stars performing at Sandown Park this summer, following in the footsteps of last year's stellar performances which included Bryan Adams, Jess Glynne and Busted. The 33-year-old Essex boy is the most successful male artist to come from TV talent show X Factor. With four number one singles to his name and the accolade of total record sales standing at in excess of 10 million.
The open-air concert at Sandown Park will be an event that organisers call a special value-for-money experience unlike any other as those in attendance will not only be able to see a show-stopping headlining performance from one of the world biggest stars but also a race day with a six race card – this is a great chance to see some of the finest performers in both the equine and musical fields.
[box type="shadow" align="" class="" width="600″]
Competition Time!
We've teamed up with Sandown Park Racecourse to offer you the chance to WIN a family ticket (two adults and two children) to see Olly Murs in action on Thursday, August 10.
To enter the Competition click here
[/box]
Sandown Park Racecourse was founded in 1875 and the course has gone on to provide the backdrop to some of the greatest moments in horse racing. Today, it is home to world-class customer facilities featuring an array of award-winning restaurants catering for all tastes from fine dining to bistro food and is part of The Jockey Club group which itself welcomes more than two million visitors each year.
Speaking about Olly Murs performance at the racecourse, London Region Director for Jockey Club Racecourses, Phil White, said: "We are really looking forward to having Olly Murs perform at Sandown Park Racecourse. I know he is used to arenas but I am sure his heart will skip a beat when he feels the energy of the crowd at the racecourse – it's sure to be a fantastic atmosphere!"
[box type="shadow" align="" class="" width=""] [one_half]
Five Minutes With Murs
Ahead of his appearance at Sandown Park Racecourse, Olly Murs gave us his take on his music and the show.
Your new album '24 Hrs' is your 4th consecutive number 1 album that must be a great feeling?
Amazing. I'm very proud of that you know to have 4 consecutive number 1 albums is brilliant. I never expected in my wildest dreams that I would've got this far so, absolutely delighted that we've managed to get 4 consecutive, like you say, number 1 albums it's really really amazing so thank you. Amazing.
What do you think has been the appeal to make you the most successful artists to have appeared on X Factor?
Olly, said: "I'd like to think that I've done some great songs and, think people love what I do. The 24 Hrs album is probably the most heart-breaking, most honest album I've done but I think with previous albums you know I have a lot of fun, my albums are happy, still got lots of that vibe on it."
You have done a run of outdoor shows this summer, how do they vary in terms of what you put into them and what you get out of them, from the indoors to the outdoors?
Olly, said: "It's really fun being outside and you know the show that we're doing at Sandown Park is a different gig for me, I've never done anything like this before, I've done racecourse gigs before in the past but not this sort of size. I can't wait I mean, what's better? Go to a racecourse, I can go there during the day I can, have a flutter on a couple of the races and do a gig in the evening. Perfect."
[/one_half] [one_half_last]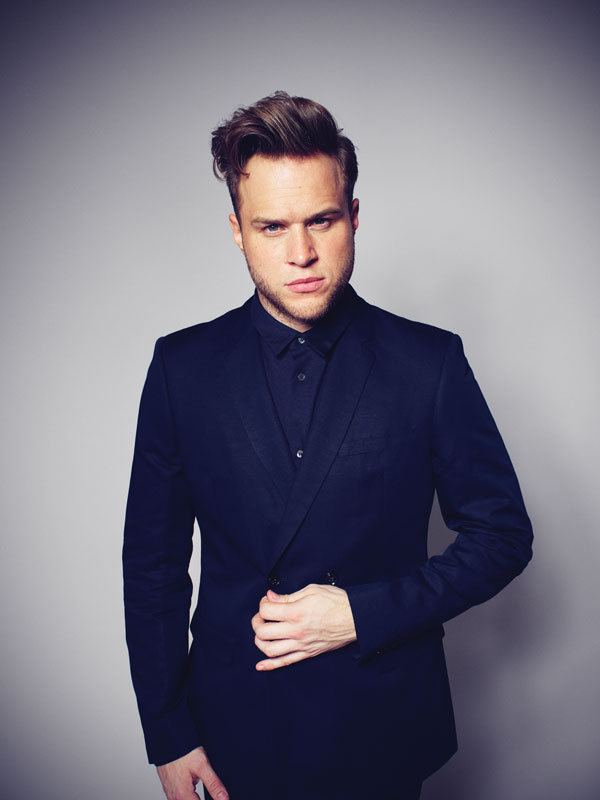 Have you got any kind of pre-stage ritual that you perform before you go on?
Olly, said: "Me and the band have a little huddle up before the show and we sing one of our songs, well not a song, a song that we've got as a team and we've been doing it for the last six/seven years so it's a bit of a ritual but I'm sure we'll be sinking a few shots before the show as well just to get into the racecourse spirit."
How do you choose your set list?
Olly, said: "It's gonna be difficult, you know five albums but you've just gotta play the hits and the songs that people know; that's what I'll do with the set make it as entertaining as possible. I'll throw in a few covers there as well, have a bit of a laugh with the fans and it'll be a really fun day out and I promise any fan that comes along, it'll be a right laugh from the start of the day to the end of it and I promise to make sure everyone goes home happy having had a good time."

[/one_half_last] [/box]