MasterChef Winner Champions Sussex Charity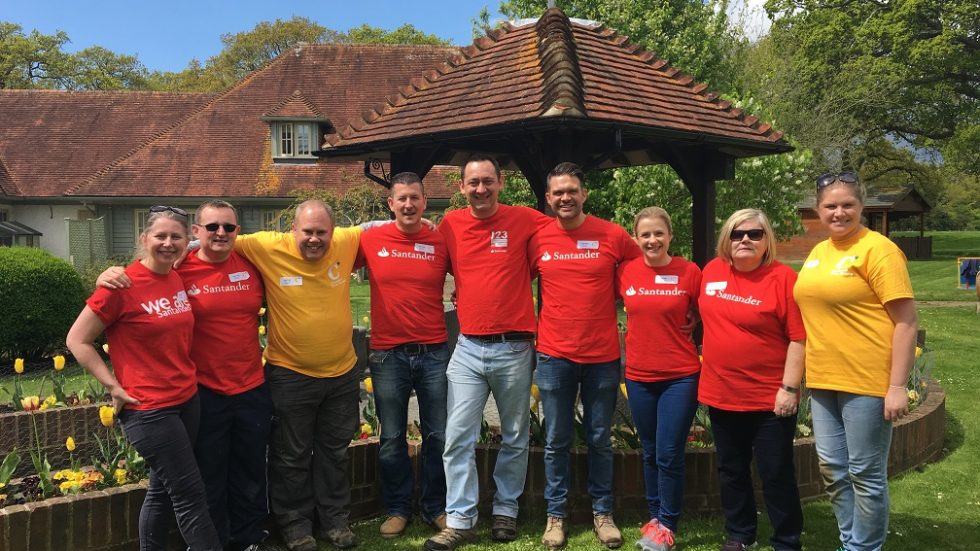 MasterChef Winner Champions Sussex Charity
MasterChef 2018 champion, Kenny Tutt has been announced as an ambassador for Chestnut Tree House, a charity supporting families across West Sussex, and a charity he has supported for many years. When Kenny won the MasterChef 2018 trophy he vowed to stay true to his roots, and last year he opened his first restaurant giving it the name Pitch, in Worthing – naming it after his family's market heritage.
Culinary king Kenny, 37, is now mixing cooking with charity, before his appearance on prime-time TV, Kenny had visited Chestnut Tree House on more than one occasion as his employer, Santander, support the charity. Joined by his co-workers, Kenny spent time volunteering in the hospice gardens – something he continued to do after his MasterChef win, and during visits he toured the house.
Describing how he feels about being an ambassador for Sussex-based charity, Chestnut Tree House, Kenny says of the role: "I feel honoured and proud to become an official ambassador for Chestnut Tree House. The House itself is fantastic, but what really inspires me is the people. Such amazing people who care for hundreds of children and their families through some very difficult times.'
"My wife, Lucy, and I feel very strongly about supporting causes that are close to our hearts. Having two girls of our own and having seen the wonderful work that Chestnut Tree House does for local children and families, really makes us want to help. I'm looking forward to helping this incredible cause wherever I can, alongside the brilliant team at Pitch" Kenny adds about his ambassador role.
Kenny's first charity initiative saw a new cocktail launched at Pitch, visitors to Pitch can now enjoy The Chestnut Alexandra – a sweet bourbon cream-based drink with chestnut, vanilla and Oloroso, nutmeg and dark chocolate shavings. The cocktail is named after HRH Princess Alexandra, who opened Chestnut Tree House in November 2003, and for each one sold, £1 is donated to the charity.
Kenny's fundraising and promotion will help Chestnut Tree House to carry out its work of providing care and support to around 300 children with life-shortening conditions and their families across Sussex and south east Hampshire, at the hospice and in family homes. The cost of providing this service is more than £4 million a year, yet the hospice receives less than 6% government funding.
Chestnut Tree House provides specialist palliative care services to 300 children and young people from birth to 19 with life-shortening conditions in East Sussex, West Sussex and South East Hampshire. Services offered include assessment, advice, information for children and young adults with life-shortening conditions, specialist short breaks, emergency care, and vital end of life care.

Chestnut Tree House helps families live for the now, offering a hand that reassures, a hug that comforts, a safe port in a sea of life-changing diagnoses and round the clock care. Chestnut Tree House wants to celebrate all these nows and help create more.For more information about Chestnut Tree House, visit:  www.chestnut-tree-house.org.uk/forthenow