Intersport Run Reigate Hosts The 2017 Emergency Services Challenge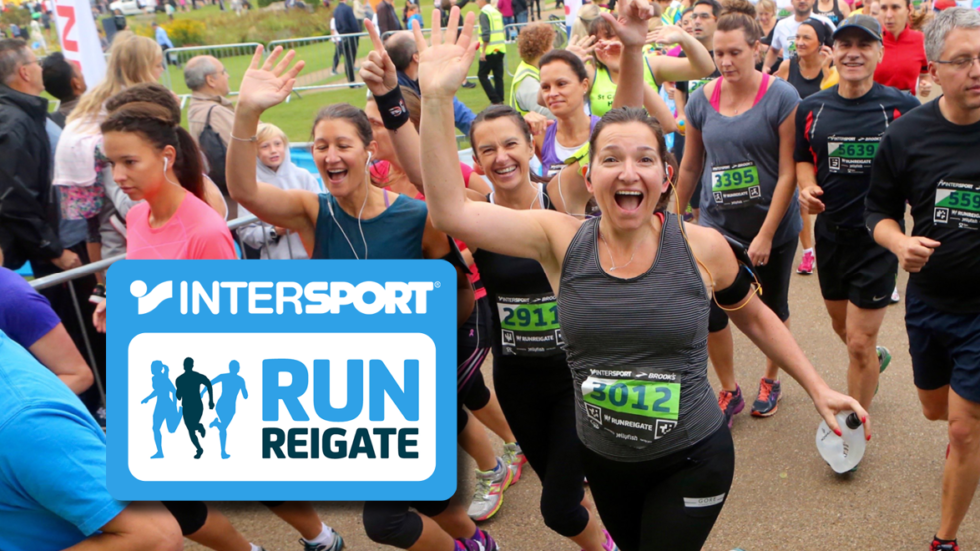 The award-winning Intersport Run Reigate Half Marathon and 10K will witness the 2017 Emergency Services Challenge: Police vs Fire vs Ambulance, taking place in Reigate on Sunday, September 17.
The gruelling challenge is open to emergency service personnel wishing to take part in the half-marathon or the 10K event, and the race is on to see which team is the fastest. A trophy will be presented by British Olympic double gold medal winner Dame Kelly Holmes to the fastest emergency service team – average of five fastest runners – across each distance, and support for the teams in Reigate is guaranteed to be huge.
[box type="shadow" align="" class="" width="600″]
On Your Marks…
The 2017 Intersport Run Reigate Half-Marathon and 10K take place on Sunday, September 17, starting and finishing in front of the Priory School in Priory Park, Reigate. The route takes place through country lanes and rural countryside. The 10K starts at 9.00am, followed by the Half-Marathon at 9.15am and the first wave of the Canon Kids Race at 12.00pm. Entry for the event closed on Wednesday, August 30 2017.[/box]
The Intersport Run Reigate Half-Marathon and 10K is entering its fourth year and has found a winning formula with a beautiful route through Surrey, community support, a highly popular kids race, and a first-class race village. The half-marathon was voted the UK's Best Half-Marathon with 5,000 participants at The Running Awards 2017 and is a firm fixture in the autumn race calendar for runners from near and far.
The event is a chance for the emergency services to show their support to the community and to see the love that the community holds for the heroes. Many emergency services personnel and other runners will be running for the event's charity partner, The Royal Marsden Cancer Charity in partnership with George and the Giant Pledge, and seven local charity partners including Surrey and Sussex Air Ambulance.
Race Director Dave Kelly said about those donning their running shoes for a good cause: "We are thrilled to launch The 2017 Emergency Services Challenge for the police, fire and ambulance services. It is our way of recognising the incredible work the emergency services carry out in the community and their participation is guaranteed to be an immensely popular feature of race day, for spectators young and old!'
"There will be plenty of cheering for the emergency services teams in both the half marathon and the 10K, and the challenge will be a fantastic opportunity for team building. With less than two months until race day, excitement is brewing and we are on track to deliver our biggest and best event yet!" Dave added.
For more information, visit: www.runreigate.com, or on Facebook see: facebook.com/runreigate, or on Twitter, see: twitter.com/runreigate
By Jacob White