Horley Remembers D-Day & Monte Cassino 75th Anniversary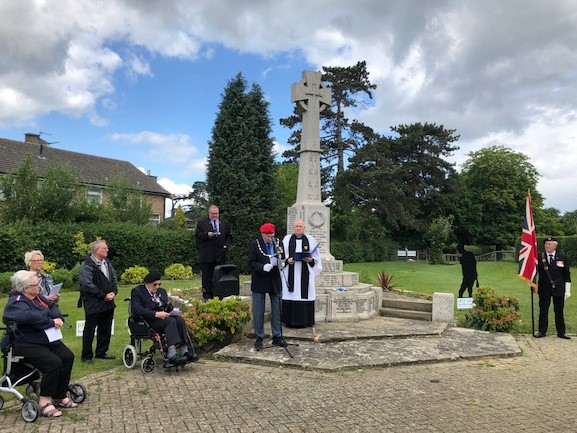 Horley Remembers D-Day & Monte Cassino 75th Anniversary
In June as D-Day veterans and their families returned to the beaches of Normandy to commemorate the 75th anniversary of one of the most remarkable Allied operations in the Second World War, Horley Town Council and town residents paid tribute to those who took part in the landings and at the battle of Monte Cassino.
On June 6, 75 years to the day of D-Day, a remembrance service was held by The Royal British Legion (RBL) at the Memorial Gardens in Horley to commemorate the endeavours of troops involved in both D-Day, and in the battle of Monte Cassino, which raged for 123 days in 1944.
Welcome and introductions on the day were received from the RBL branch vice chairman, Paul Grest and Horley Town Mayor, Cllr David Powell as part of a service conducted by branch chaplin, the Reverend Canon Leslie Wells, with readings given by pupils from Oakwood School.
For more information about Horley RBL, visit: www.branches.britishlegion.org.uk/branches/horley