Drusillas Park – What's New At The Zoo In 2017
There always seems to be something new to see and do at the award-winning family attraction, Drusillas Park in Sussex and 2017 looks set to be no exception! This year sees new arrivals, new events and new attractions. So now that spring has sprung, where better to head with the family?
[one_third]
Covering 10 acres, Drusillas Park near Alfriston in East Sussex attracts between 350,000 and 370,000 visitors each year and is home to the first Hello Kitty themed attraction in Europe.
With exhibits targeted towards children between two and 10-years-old the zoo cares for both wild and domestic animals. Highlights include ring-tailed lemurs, meerkats, and penguins.
The park boasts many hands-on activities, an adventure play area for different age groups, an indoor soft play centre and the Safari Express train ride as well as on-site cafes and shops.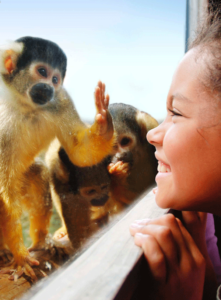 [/one_third][one_third]
The zoo has gradually increased the number of animals since owners Laurence and Christine Smith took over Drusillas 20-years-ago, but still maintains a policy of only having smaller ones.
A range of loveable primates are kept at the zoo for visitors to marvel at on their visit to the zoo, including crested black macaques, colobus monkeys and lar gibbons.
Other intriguing animal residents include servals, African crested porcupines, Rodrigues fruit bats, Asian short claw otters, llamas, Humboldt penguins, parrots, and flamingos.
Other exhibits include Pet World, Lemurland, a small farmyard, and a walk-through lorikeet aviary where you can feed nectar to the birds.
Did you know? Aside from the cute and curious critters, Drusillas Park is also home to the first permanent Hello Kitty attraction in Europe – Hello Kitty Secret Garden.
[/one_third][one_third_last]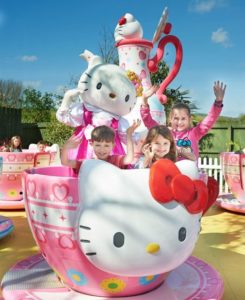 Hello Kitty Secret Garden includes three specially designed children's rides: a Hello Kitty car ride, a tea cup ride and a fun-a-minute 'reach for the sky' hopper ride.
There's also a Hello Kitty House and Parlour – where face painting and other activities take place – as well as regular meet and greet opportunities with Hello Kitty.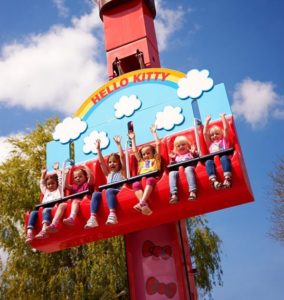 [/one_third_last]
Competition Time!
We've teamed-up with Drusillas Park to offer you the chance to
WIN a family (four people) day pass. For more information on how to win, click here
New For 2017:
[one_half]
Go Safari!
A brand new attraction, this totally wild new area will cause quite a fu'roar amongst young lionhearted explorers, with three exciting children's rides part of the exhibit – the Hippopotobus, Flying Cheetahs and the Safari Express Train.
Looking ahead to its launch, Drusillas Park managing director, Laurence Smith, said: "This is a million pound investment for us – our biggest undertaking ever – and we think that once it's in place, it will be a great success and very popular."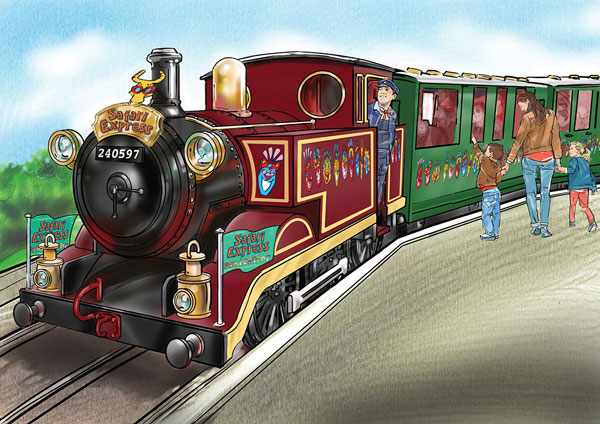 The Safari Express Train is expected to leave Mungo's Central Station for the first time on Friday, March 31 with the Hippopotobus and Flying Cheetahs ready for take-off later this summer with June being earmarked for their unveiling.[/one_half] [one_half_last]Giant Anteaters
A brand new exhibit, a species never before seen at Drusillas Park in its 90-year history – giant anteaters! The natives of tropical forests and grasslands of Central and South America they have no teeth, and they rely on their tongues.
A giant anteater's tongue can protrude more than 60cm to sweep up the 35,000 ants and termites they consume each day. The new arrivals are expected to join the zoo route by Easter and will be situated next to the pretty flamingos.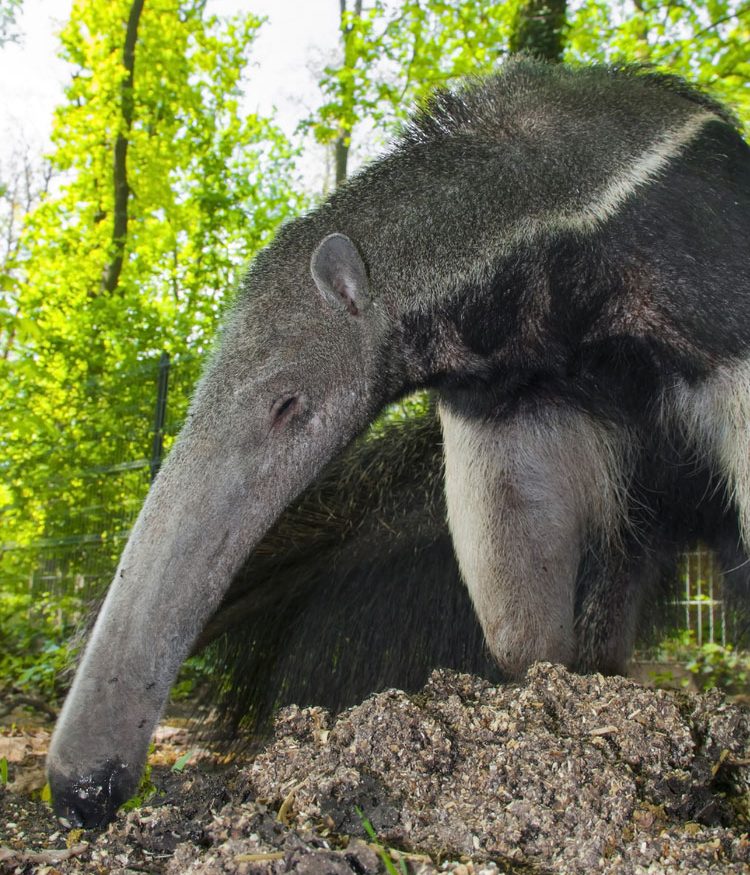 [/one_half_last]