Curry Fundraiser For A Computer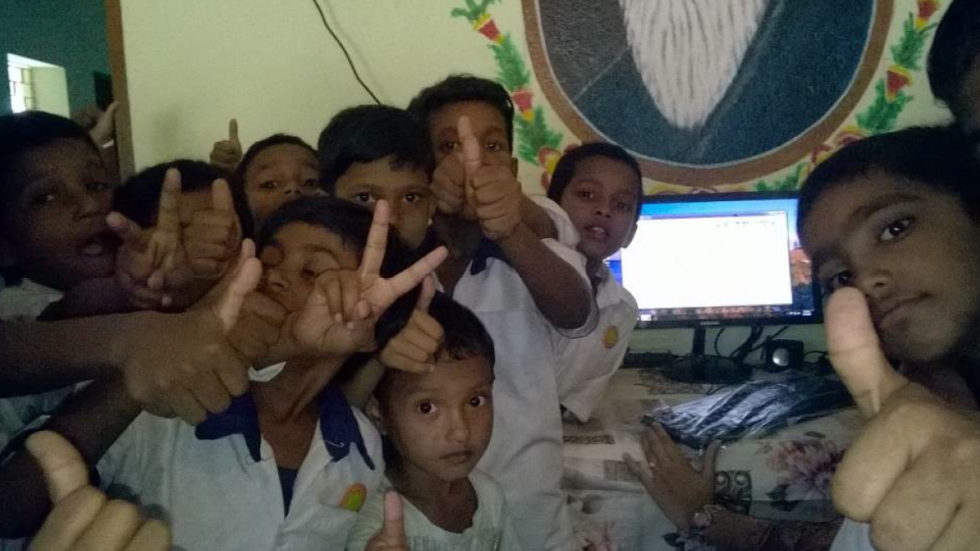 When Forest Row school teacher, Jyotsna Maity, took a trip to visit the village where his mother was born in West Bengal during the last Christmas holidays he visited the local school, Dewangani Primary School which motivated him to make a difference in the world.
The Sunderbans is a vast forest area in the coastal region of the Bay of Bengal, in Bangladesh. It is best known for being the home of the Royal Bengal Tiger. After speaking with the headteacher of the school, Jyotsna became aware of some of the problems the school faces.
Among the many difficulties encountered, one is a lack of computer education. In fact, no one in the village owns a computer. Many of the children end up dropping out of school because of the substandard education available, which leaves them unprepared for the future.
Discovering this information, it occurred to Jyotsna that one of the problems could easily be solved. With the addition of just a single computer and the possibility of computer aided teaching, the quality of education would improve, and a whiteboard would be a bonus.
On his return to the UK, with this aim in mind, he organised a charity dinner at Tarana restaurant in Turners Hill. Many people responded to this call, and some bought a ticket even though
they could not attend on the night, and £275.00 was raised to buy a computer.
[one_half]
[/one_half][one_half_last]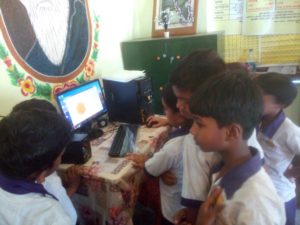 [/one_half_last]
The children and their parents were ecstatic at the arrival of the computer, and the school principal was especially grateful. In fact, he reported back that the attendance in school had improved, with more students coming to the school after the computer was installed.
The school is currently attempting to get the computer connected to the internet, which is proving challenging due to the remoteness of the area. Jyotsna is now raising funds for a projector and interactive whiteboard and any donations to help the school are welcome.
[box type="shadow" align="" class="" width="600″]
Do Your Bit For Bengal!
If you can help Jyotsna's appeal, email: jmaitypersonal@gmail.com
[/box]
By Rachel Whitlam