Behind The Scenes: Scope Haywards Heath And How You Can Help Out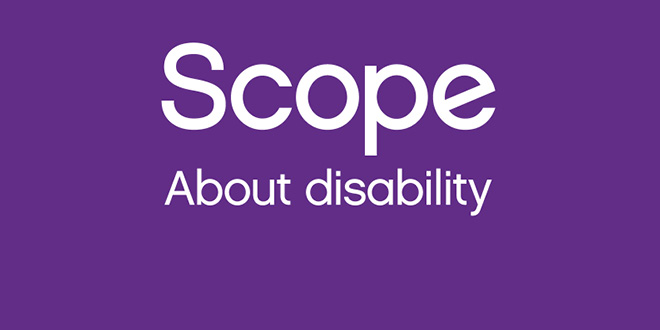 The national charity Scope exists to make the UK a place where disabled people have the same opportunities as everyone else. Even at a local level you can still be a part of the national charity. Scope charity shops help raise millions of pounds to fund their work with disabled people and families.
Nicole Handley took over as manager of Scope on South Road near the end of 2015, and she's determined to give the shop a new outlook, urging volunteers to
come forward.
We chatted with Nicole about what goes on behind the scenes and how people can help out.
"We are staffed by a combination of paid staff and volunteers and are slowly building an amazing team," Nicole told RH Uncovered.
"Our volunteers are all ages and abilities – secondary school and sixth form pupils participating in Duke of Edinburgh Awards and completing work experience, retired ladies and gentlemen, mums and dads who come while their little ones are in school, those between jobs looking for retail experience to help enhance job prospects and also those looking to give something back.
"We are also supporting three volunteers to complete an NVQ in retail."
Nicole said there are a range of responsibilities front and back of house, so there's something for everyone. Some of the volunteers come for two hours once a week, others for three or four hours.
"We can't run the shop without them and they are our most valuable resource," added Nicole. "By giving your time you can really make a difference, there are lots of ways to get involved."
You can do things like helping customers, working on the till, window dressing and displays and sorting donations and steaming. They're especially short of weekend staff, too.
If you aren't able to volunteer but still want to help out, Nicole is encouraging people to think of them when you're haven a clear out of unwanted items. She said: "Every bag donated raises about £20 to fund our vital work with disabled people and their families.
"All donations to Scope shops raise vital funds. Not only that, but donations help to reduce landfill at the same time! We love: clothes, shoes, handbags, jewellery, CDs and DVDs, homeware and mobile phones – we recycle these."
If you want to find out more about volunteering, call Nicole at 01444 443351 or visit the shop on South Road.