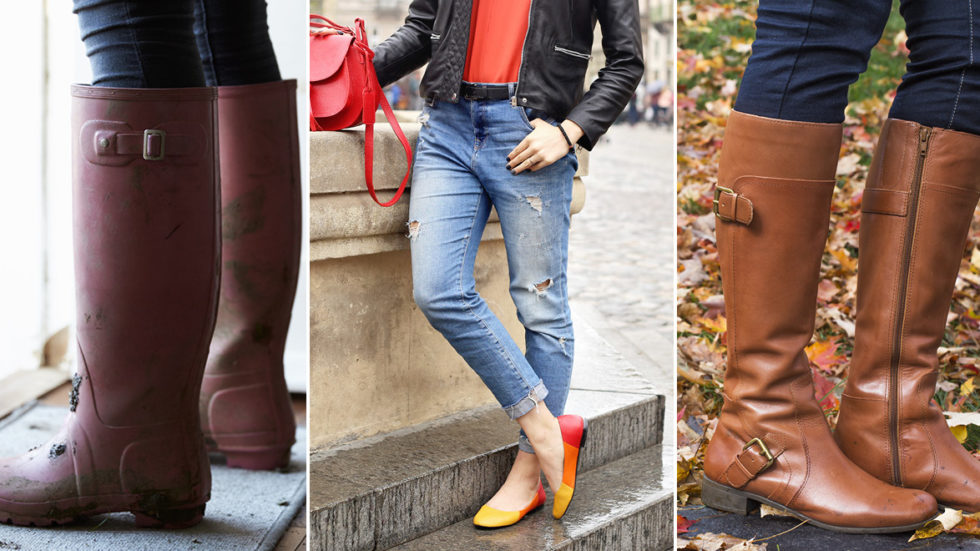 Strike a pose and walk the walk in this season's must buys. Whether wearing wellies, ankle boots or flats, we are stepping into autumn and winter with style!
Here is how to find the perfect footwear that will make you want to strut and keep on strutting!
Lovely Loafers
Loafers take comfy, flat shoes to a trend-led new level. Not just associated with shoes your nan loves slipping into, boat-style shoes are bang on trend for 2017. Easy to wear, with practically anything – from jeans and leggings to dresses, they are a great alternative to the traditional ballet flat, with more support. Go for a boho-influenced moccasin style – embroidery and tassels are big for autumn and winter 2017, so keep an eye out for loafers that merge the two trends or keep it classy with soft leather.
Beautiful Boots
With such a variety of styles and lengths, there are so many reasons that boots are the ideal accompaniment to our autumn and winter wardrobes. From goes-with-anything suede ankle boots to long, leather boots and stylish heeled shoe boots, there is a pair for every eventuality. Go through your wardrobe to see which styles you need to work with the clothes you love – this prevents you from buying boots that are gorgeous, but will most probably stay in their box all season long.
Stylish Brogues
No longer unfashionable footwear, brogues are steps ahead in the style stakes and instantly give an outfit a chic, vintage twist. Dresses with opaque black tights look effortlessly stylish when teamed with black heeled brogues, while flat brown leather brogues are timeless when teamed with jeans and an oversized jumper. For a 2017 update, it is all about brocade-inspired patterns and even metallics. Rose gold brogues anyone?
Wonderful Wellies
Autumn can be an unpredictable season, so a pair of wellies is a must. Opt for yellow or green options for a timeless look, or add a prep to your step with stripes, florals or patterns. Team with jeans and a handy mac to keep your tootsies dry as you take on the school run or commute. You might even be tempted to join the kids and jump in puddles!
Pretty and Practical Flats
No matter the time of year, us ladies love our flats. Over the last few years, they have become stylish in their own right – with designers such as Gucci and Valentino seeing the beauty in practical but pretty shoes. Whether you opt for timeless black leather ballerinas or fancy treating your tootsies to an eye-catching patterned pair, one thing is for sure – flat shoes certainly do not need to be boring.
By Shelley Welti