Summer Skin Care Essentials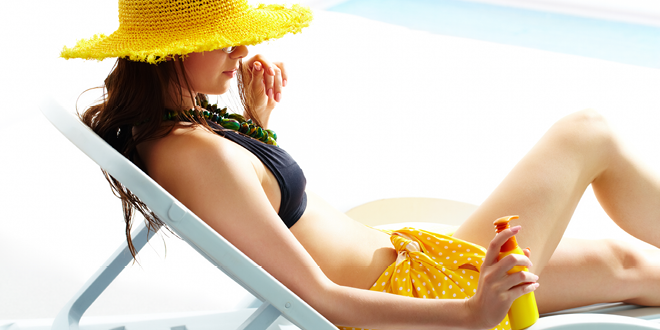 Summer is a time to get outdoors and enjoy the sun but remember there are things to keep in mind when it comes to your skin – the hot and humid days can take their toll if you do not take extra care.
Here are some skin care essential tips to keep in mind this summer to help keep you safe in the sun.
If you like to bronze, remember to let it happen gradually over a series of days. Exposing yourself to intense sun for long periods for the sake of getting a quick tan can have serious effects on your skin, not to mention the risk of sunburn and sunstroke.
Use a sun tan lotion with an SPF (Sun Protection Factor) of at least 30 to protect your skin.
Drink Water! At least eight glasses of water-a-day is recommended. Carry a bottle of water with you and drink from it regularly throughout the day, by doing so you will help prevent dehydration, wash out toxins from your body and ensure you are at your hydrated best!
Insect repellents are a must if you are planning to travel abroad this summer but even at home on sultry days the heat brings mosquitoes and many other biting insects!
Stay feeling fresh and cool by taking a misting bottle of water with you, whether going to work, to the beach or shopping, use to give your face and body a freshening cool off.
Exfoliation is a good idea in summer as dead cells clog up your pores and can cause spots. Use a scrub which will not dry your skin too much.
Don't forget your feet! They are on show now more than any other time of the year, use a foot scrub. Massage this into your feet and legs in a gentle upward motion to exfoliate dry skin before applying moisturiser. Apply body oil on heels at night, then pop on some cotton socks and leave on overnight.
Horticulture Unites Over Melanoma
For green-fingered readers, Charlie Dimmock and Alan Titchmarsh are just two of the TV gardeners supporting the Watch Your Back! campaign devised by the Myfanwy Townsend Melanoma Research Fund.
The initiative is partnered by the Garden Centre Association, the Professional Gardeners Guild and The National Allotment Society and supported by more than 150 garden centres across the UK.
Men and Melanoma
Skin cancer is now the most common cancer in the UK and melanoma is the most dangerous type. It is the fastest growing cancer in men and the second fastest in women, with men 70% more likely to develop the disease, typically on their backs and in areas difficult to spot, making the warning signs easier to miss which can lead to a later diagnosis and consequently leading to a higher death rate
Raising Awareness
Melanoma rates in the UK have more than quadrupled in the past 30 years, however many of us still don't understand the need, or have the motivation to use sun protection regularly or check skin for signs of change and danger signs.
The Watch Your Back! campaign is raising awareness by promoting the following simple advice: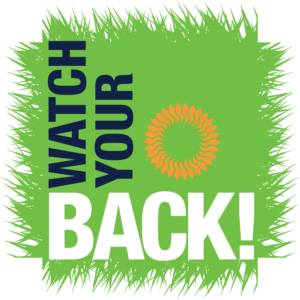 Protect: Wear SPF30 sunscreen, sleeves, a hat and seek shade between 11.00am and 3.00pm
Detect: Regularly check skin for changes and know what to look out for
Prevent: Melanoma and other skin cancers but enjoy your time outside
By Jacob White