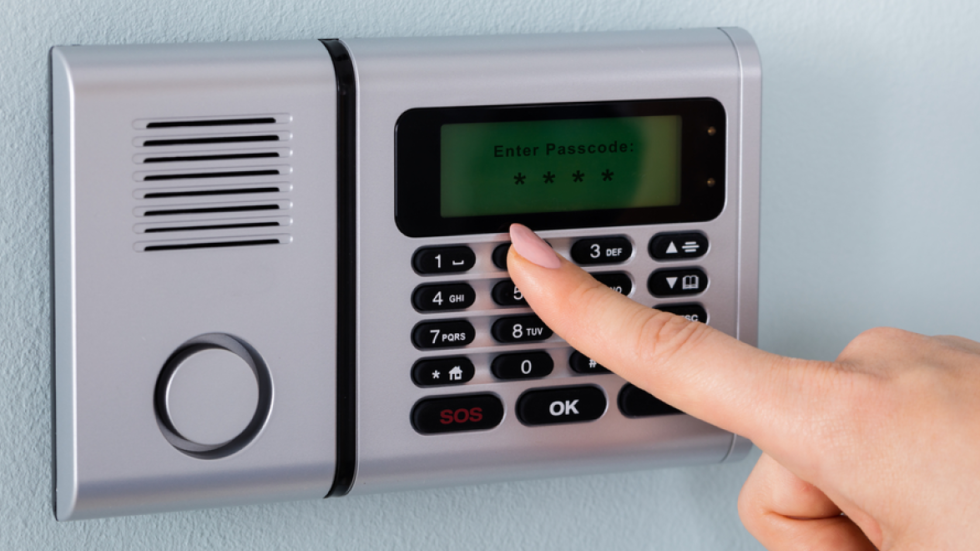 This time of year, sadly, often sees a rise in household burglaries. As the clocks go back and the evenings become darker earlier, what can you do to make sure that your home is as safe as houses?
Walking around the outside of your home to scout out weaknesses is the best way to protect your home from the outside – you are surveying it with the eyes of a burglar. If you can easily tell that a window could be prised open, a thief will be able to come to the same conclusion.
While checking for vulnerable spots, take note of expensive electronics, art, or furniture that is easily spotted through windows. You do not have to redecorate your entire home to keep expensive items out of sight, but it does not hurt to make adjustments where you can – there is no need to tempt thieves if at all possible!
Home Security Top Tips
Install Motion Sensor Lighting
By installing motion sensor lighting around the exterior of your home, especially at entrances you can shine a light on a potential intruder before they even touch your doors or windows. Extra lighting with motion detectors at entrances and especially dark corners of your home is a great security feature now that the hours of darkness are increasing and the lights are often
affordable.
Fit A Home Security System
There are many features with any security system – select the features that best suit your needs and be sure to go with a well-known, reputable company. Once fitted, make it a habit to use it. Though it may seem inconvenient to have to arm the system every time you leave the house, many burglars are aware that the responsibility is often neglected and may not be deterred by window stickers.
Put Timers Lights On
Select a few rooms in your house to remain lit or to come on whilst you are at work to reduce the chances that a thief casing the neighbourhood will notice that you are out. Have outdoor lights, especially around entrances, set to light up every evening – November evenings draw in very quickly. Remember, a bright house welcomes friendly guests, a dark house welcomes undesirable visitors.
[box type="shadow" align="" class="" width="600″]
Home Is Where The Heart Is
Home might be where the heart is, but, is it where security is?
54% of UK adults do not have security or burglar systems installed in their homes
74% of burglar alarms do not contact the police
31% of people surveyed have accidently left their windows open whilst out
(D-Link survey by Vital Statistics, August 2016)
[/box]
Secure Your Home's Borders
Think about the borders around your property – do you have fences, gates or shrubs? Renew fences and gates that are in need of being brought up to date. Think also about electronic gates which can increase your level of security – allowing you as the home owner to pick and choose who can access your front or side door. When it comes to shrubs, think about bushes such as hawthorns to deter any would be intruder from climbing over walls or fences, or weak spots around windows and doors.
Social Media-proof Your Winter Movements
Planning a winter break? Escaping to the Southern Hemisphere, skiing in the Alps, a shopping trip to New York? Think about your online presence, social media increases your exposure – by tagging locations on social media whilst on holiday or out of the house means someone may match your tweets, Facebook or Instagram posts with your address, it is important to think before you post.
Get To Know Your Neighbours
Crime tends to be lower in tight-knit communities because neighbours are more likely to look out for each other and can spot a stranger or strange activities easier. Your neighbours can be one of your best assets in home crime prevention because they offer extra eyes and an outside perspective. If they have a different work schedule from yours or are retired, they might be around during the day when you are at work, and can alert you to any suspicious activity that may occur in your absence.
By Jacob White