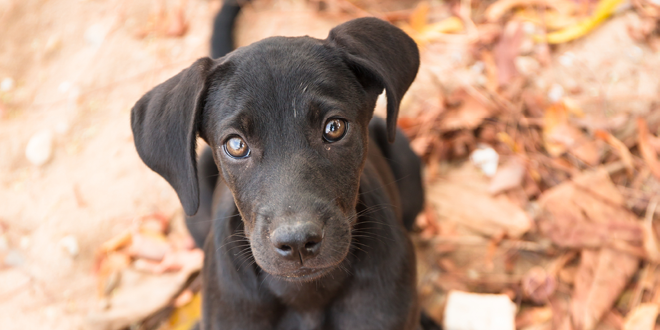 I am very keen on recycling.  Many of the important things in my life are second-hand: my home, my clothes, even my husband and my cat!  When it comes to four-legged family members, offering a new home to a needy animal can reap rewards for both pet and owner.
For more than 30 years Horley's Animal Protection Trust has been rescuing, treating and rehoming unwanted domestic animals. They do their best for every creature brought to them, and those they cannot help are referred to other rescue organisations. They never destroy a healthy animal, and however long it takes, an appropriate home is sought for each one.
A major part of their work is promoting the importance of neutering and micro-chipping. Much needless suffering could be prevented if more owners took this responsible step. This heart-warming story on the Trust's website emphasises the importance of micro-chipping.
Gill Osborne tells of a Jack Russell found running loose in a Surrey village: "The young man knocked on some doors to see if he could find the owner.
No-one knew who the dog belonged to and suggested that it might have come from a travellers' camp up the road.
He then rang his mother for advice and she asked me what he should do, so I said he should take it to the local vets for scanning to see if it had been chipped and then could be returned to the owners.
It was chipped! The owners lived in Wembley and had reported the dog as stolen six months earlier. They were over the moon as they thought they would never see their dog, Lola, again."
The Trust is staffed entirely by volunteers who put in hours of practical care. They do not charge for any of their services and consequently, any donation, large or small, is much appreciated and enables them to continue with this essential work. Membership of the Trust is just £12.00 a year (£18.00 for a couple).
Not all members need to be helpers, nor are all helpers members, but everyone is offered the opportunity to become involved in this valuable life-enhancing work, and what could be more life-enhancing than receiving the unconditional love of a pet.
As one grateful owner told the Trust about their new dog, 'We can't thank you enough for all your work and for helping Gatsby and us find each other!'
Another Happy Ending…
[box type="info" align="" class="" width=""]For more information Horley's about Horley's Animal Protection Trust, call: 01737 221280 or, visit:
www.Animalprotectiontrust.org.uk
[/box]
By Sarah Ballingal