Open Your Garden For Charity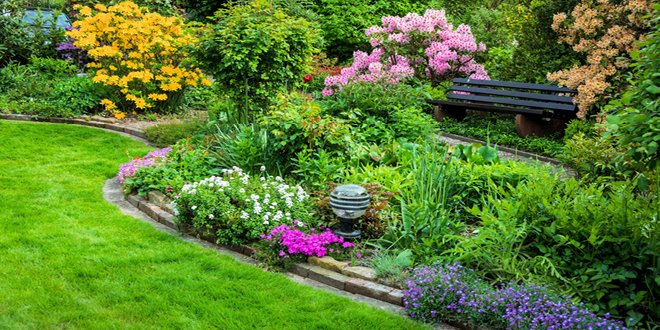 Are you green-fingered? Do you enjoy doing your bit for a good cause? If your response is yes to both questions, have you thought about opening your garden for charity? It's simple and can be rewarding. This year marks the 90th birthday of the National Gardens Scheme so what better time to get involved?
The National Gardens Scheme has a rich and fascinating history, since 1927 it has raised more than £45 million for nursing and caring charities across the UK. Its origins stretch back to
1850s Liverpool and a merchant by the name of William Rathbone who employed a nurse to care for his wife at their home.
After his wife's death, Rathbone kept the nurse on to help the local poor and sick and he would go on to raise funds for the recruitment, training and employment of nurses to go into deprived areas of the city, based on this idea of local nursing district nursing spread across the country as a voluntary organisation.
Following the death in 1926 of the organisation's patron Queen Alexandra a council member came up with the idea of raising money for charity by asking people to open their gardens to visitors and asking for a small entry fee that would be donated – the next year the National Gardens Scheme was founded.
[box type="info" align="" class="" width=""]
Open Your Garden
If you're wondering whether your garden is worth visiting ask yourself the following few questions – Is it interesting? Is it attractive? Is it well-maintained? Has it got 'character'? Can you offer refreshments? Do you enjoy talking about your garden? Are you ready for an enjoyable and inspiring day?
Many of the gardens part of the scheme are small back gardens that have been made special by hard work, skill and the love of gardening. Visitors like to see interesting planning and design and a range of plants and also enjoy talking to the owners and a cup of tea almost never goes a miss!
[/box]
If you are interested in opening your garden as part of the National Gardens Scheme or would like more details about the scheme, visit: www.ngs.org.uk or call 01483 211 535.
The website also offers a full list of gardens open to the public under the scheme across Surrey and West Sussex you may wish to visit.