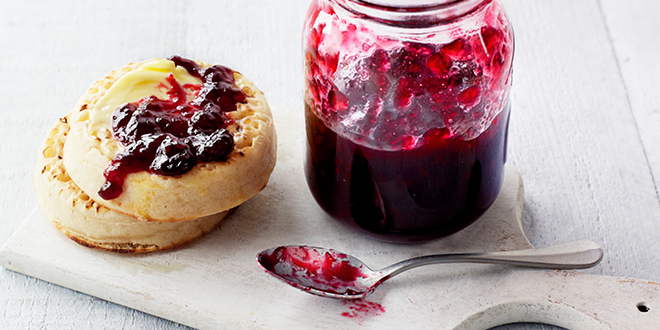 Cooking time:20 minutes plus macerating and standing
Makes: 3 x 600g jars. Vegetarian | Gluten Free
[one_half]
Ingredients
5 juniper berries
600g blueberries
600g blackberries
1kg Tate & Lyle Jam Sugar
2 lemons, juice
3-6 tbsp gin
Method
Crush the juniper berries in a pestle and mortar. Layer the blueberries, blackberries and sugar with the juniper in a large casserole or stainless steel pan; cover with a tea towel and leave overnight.
[/one_half][one_half_last]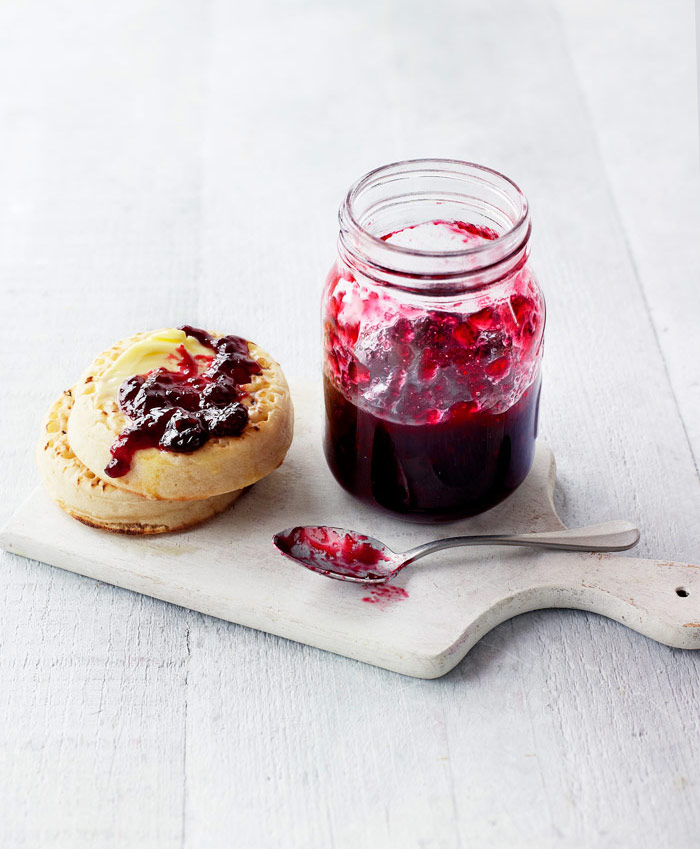 [/one_half_last]
The next day, put a small freezeproof plate in the freezer. Set the berries over a low heat and stir occasionally until the sugar has dissolved. Add the lemon juice, then bring to a vigorous boil. Allow to bubble for 10 minutes, skimming off any scum. Remove from the heat; put 2 tsp of the jam on the chilled plate. Leave for a few seconds, then push the edge with your finger; it should part cleanly and the surface should wrinkle slightly. If not, return the plate to the freezer and cook the jam for 2 more minutes before testing again. Repeat until ready.
Take off the heat and stand for 15 minutes. Ladle into 3 new, sterilised jars. Once each is filled halfway, stir 1-2 tbsp gin into each, then top up with jam, stirring again. Seal and store in a cool, dark place for up to 6 months. Once open, refrigerate for up to 4 weeks.
Cook's tip This jam adds pizzazz to afternoon teas. It's also great for using up a glut of any summer berries you have to hand.