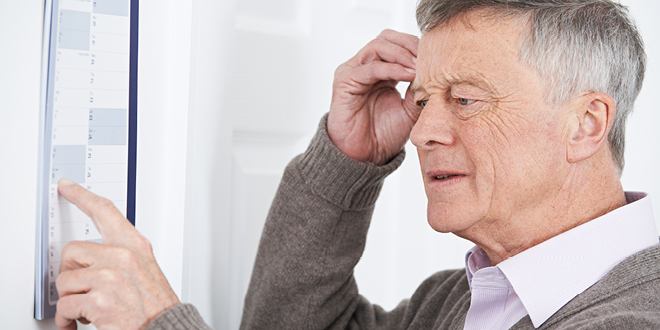 The term 'dementia' is used to describe the symptoms that occur when the brain is affected by specific diseases and conditions. There are many different types of dementia, both inherited and non-inherited. The most common forms of dementia include Alzheimer's disease, vascular dementia, frontal lobe dementia and Lewy bodies.
People living with dementia can experience many different symptoms, including loss of memory, confusion, problems with speech and understanding. These symptoms can differ from person to person depending on the type of dementia they have.
It is important to create a safe and supportive environment where people with dementia can live comfortably, maintain their independence and not feel restricted. As one of the symptoms of dementia can be confusion, it is a good idea to make everything easily recognisable. Colour contrasts are often a quick and effective way of helping areas stand out.
Surrounding a person with photos or images to trigger some of their favourite memories may also help them feel more comfortable. Reminiscence can be a great tool for therapy to help someone feel relaxed, safe and connected with the people around them.
Access to the outside space is also important as it provides the opportunity for exercise, fresh air, relieves tension and anxiety and offers personal space for reflection and privacy. Spending time outside in a garden has been shown to positively affect a person's emotions and improve their sense of well-being.
If a person's dementia means that they need specialist care or support and no longer wish to live independently in their own home, there are a lot of different care options available designed to meet their changing needs.
Care homes like Greenacres and Ridgemount in Banstead, for example, can provide specialist care for residents living with dementia. They have a range of distinguishing features such as additional staff with advanced dementia training and dementia-friendly design elements within the home.
Greenacres Home manager, Simanti Nadi says: "We have colleagues trained as dementia friends, including our support staff. This helps us to support the person and their symptoms as their needs continue to develop. We also hold the Forget Me Not Café on the 3rd Thursday of every month which is open to the public and allows people affected by dementia to socialise with the local community and specialists.
Our laughing yoga club and mindfulness sessions have been extremely popular activities which provide productive engagement of residents living well with dementia. It is important for us to offer a wide range of activities, and we use our customers' life stories, likes and dislikes to help plan these."
To find out more information about dementia, types of care and activities available, visit guides.anchor.org.uk/LivingwithDementia