Hearty Beef & Beetroot Stew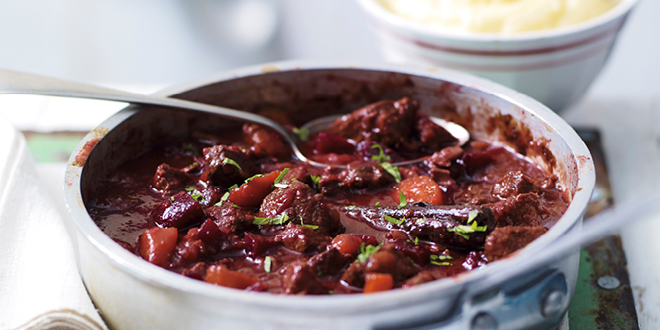 [one_half]
Ingredients
400g essential Waitrose British
Diced Braising Steak
3 Oxo Beef Stock Cubes
1 tbsp plain flour
1 tbsp olive oil
2 onions, sliced
2 carrots, thickly sliced
1 cinnamon stick
180g pack Waitrose
Sweetfire Beetroot Wedges, cubed
450g pack Waitrose
Cheddar Mash, to serve[/one_half][one_half_last]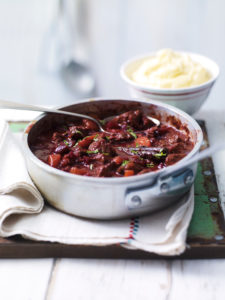 [/one_half_last]
Method
Tip the beef into a large bowl then crumble over 1 of the Oxo cubes. Add the flour and toss together well until the meat is evenly coated.
Heat the oil in a large saucepan and cook the meat over a high heat until nicely browned. Remove with a slotted spoon and set aside. Add the onions to the hot pan and cook for 5 minutes until softened and golden.
Return the meat and any resting juices to the pan. Add the carrots, cinnamon stick and 500ml water then crumble in the remaining 2 Oxo cubes. Bring to the boil, cover and simmer gently for 2–2½ hours until the meat is very tender.
Stir in the beetroot and cook for 5 minutes or so until heated through. Serve with the mash.