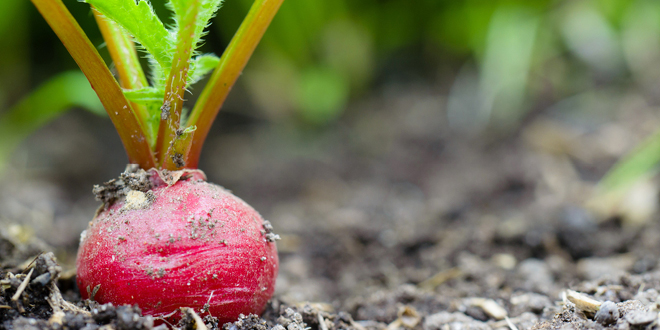 We all know that home-cooked food is better for us than a stream of takeaways, but then we all deserve a little self-indulgence from time to time. So why not save yourself the guilt (and some cash) and grow your own Chinese takeaway right here in your own garden?
No I haven't turned cookery writer, but you can easily grow some of those tasty and crunchy vegetables that make the backbone of many a Chinese stir-fry… and the great thing is that oriental vegetables do well from late summer sowings, so it's off to the garden centre (not the takeaway) you go!
Bean sprouts are so easy to grow you could almost do it with your eyes shut. The common types are sprouted mung-beans, and you can either buy packets of seed or a small packet of the beans themselves from your local health food store. They'll come with easy cultivation instructions and before you know it you'll have the beginnings of a stir-fry.
Mizuna has got to be one of the most attractive leafy vegetables you can grow. Its green leaves appear soon after sowing the seed in a pot or in open ground, and they add a great spicy flavour to your stir-fry and also add a zing to salads and sandwiches.
And where would your Chinese meal be without that delicious Oriental veg, pak-choi. It's another easy vegetable to grow late in the summer: just sow the seeds in a well-forked soil, water, and wait. Thin out as per the instructions of the seed packet (you can eat the thinnings too), then just pinch off the roots and pop the plants into the wok. Pak-choi also grows well in a container of multi-purpose compost.
[tie_slideshow] [tie_slide]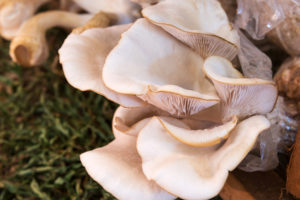 [/tie_slide] [tie_slide]
[/tie_slide] [tie_slide]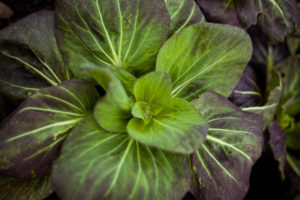 [/tie_slide] [/tie_slideshow]
Radishes add heat as well as crunch, and there are some lovely oriental varieties such as Mantanhong, which is a British-bred Chinese variety with a superbly crunchy bright red-to-pink inner flesh and spherical white roots – great for colour and texture and with a sweet almost nutty flavour. Sow in open ground or pots from now until early September for cropping in a few weeks' time.
Garlic is another essential ingredient. It's not really the right time of year to plant garlic, but for an unexpected little extra take a few spare cloves and pot them in trays of compost. Keep the compost slightly moist and in a week or two the cloves will start to sprout. What you're after here are the bright green foliage which adds a definitely garlicy flavour to stir-fries and a touch of colour as well.
Spring onions are another stir-fry component. You won't get a fully mature crop for harvesting this year unless you're extremely lucky; but what you will get is a super-young onion that will add both colour and intense flavour to the contents of your wok.
And finally, mushrooms will add a meaty texture to your home-grown vegetable stir-fry. Kits for growing both oyster and field mushrooms are available in many garden centres or by mail order. It's not always easy to get right, I know, but the challenge is definitely worth it when you have exotic mushrooms growing in your cellar, garden frame, greenhouse, or shed.
Visit Pippa's website www.pippagreenwood.co.uk for her "Winter thru Spring" vegetable collection, plants for September, regular advice emails from Pippa, and a range of gardening products including Nemasys caterpillar, slug, ant and other biological controls, Enviromesh & Envirofleece
By Pippa Greenwood