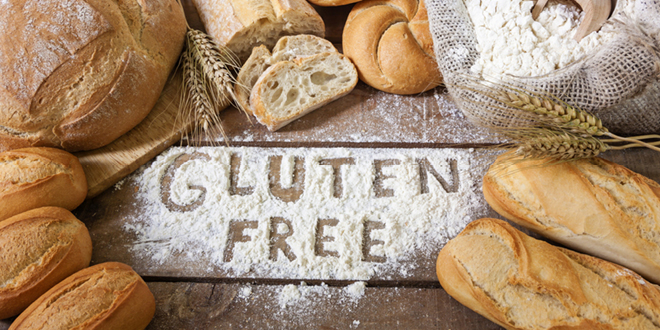 A dietary revolution spurred-on by both medical reasons and healthy living.
Recent research has revealed that free-from food sales have rocketed in the UK with sales in 2016 expected to reach £531 million – many Brits are changing their diet habits and going against the grains, are you?
Awareness of gluten allergies and coeliac disease (an autoimmune disease which affects 1 in 100 people in the UK) has been raised over the last few years. The popularity in gluten free cooking from fashionable foodie bloggers Deliciously Ella, Madeleine Shaw and Livia's Kitchen, thankfully means being on a gluten free diet has never been easier.
In fact, in just the four years since I was diagnosed with coeliac disease, 2.6 million homes in the UK now have at least one family member avoiding gluten AND 60% of adults have knowingly bought a free-from gluten product. Demand for a gluten free diet has become so high that since 2014, all packaged foods must display gluten containing ingredients in bold.
Furthermore, The Food Information Regulations have enforced that when eating out, food businesses must provide allergen information for the meals they serve.
What exactly is gluten and why do people cut it out?
Gluten is a protein found in cereal grains such as wheat, oats, barley, rye and spelt. In a nutshell: it gives food the elasticity to rise. For people, like me, with coeliac disease; the proteins cause our bodies to not only attack these proteins but also attack an enzyme in the cells of the digestive tract, ultimately damaging the intestinal wall. Bloating, fatigue and anaemia are common amongst undiagnosed coeliacs and those with a wheat allergy or gluten intolerance.
Of course, many people without the autoimmune disease or an allergy have chosen to be free from grains commonly associated with gluten because of other benefits including weight loss and a reduction in skin conditions such as eczema and headaches.
What can I eat?
If you're anything like I was before going g-free, you'll probably never have paid too much attention to food labels. However, when cutting gluten from your diet, it's a must, as you'll be surprised just what the grainy stuff finds its way into. HP Brown Sauce is the thing that still shocks me. Carbohydrate-heavy food favourites such as bread, cakes, pastries, pasta, pizza, porridge, breaded products, soy sauce and beers are just a few of the things to throw out (although you can buy delicious-can't-taste-the-difference-free-from options in supermarkets and shops locally!). In come rice, eggs, fresh fruit and veg and meat!
One of my favourite (and filling) recipes is paella – which should be naturally gluten free, just double check your stock cube ingredients.
Heat a tablespoon of oil in a large frying pan. Add a chopped onion and soften for 5 mins. Stir in a teaspoon of smoked paprika add 300g of paella rice, allowing to cook for a minute. Stir in a 400g tin of chopped tomatoes and 900ml of chicken stock. Cook for 15 mins, stirring occasionally until rice is almost tender. With liquid still in the pan, add a 400g bag frozen seafood. Stir and cover with a lid and allow to simmer for 5 mins, or until the prawns are cooked through and the rice is tender. Then serve with a little lemon juice!
Eating Out
We're lucky to have a plethora of brilliant restaurants nearby who can cater for our gluten free diet, without fuss, including chains such as Pizza Express, Ask, Bella Italia, Prezzo and Chiquito.
Many pubs throughout the Uncovered region are also free-from friendly including; The Plough and Furrow (Horley), The Duke's Head (Crawley Down), Old House Inn (Copthorne), The Wiremill Inn (near Lingfield) and The White Hart (Buxted). For a special occasion, Haywards Heath's Jeremy's Restaurant is a must!
Love fish and chips? Fear not, the Master Fryer in both Crawley and East Grinstead offer gluten free chip shop treats on the first (Crawley) and third (East Grinstead) Saturdays of the month!
By Shelley Welti