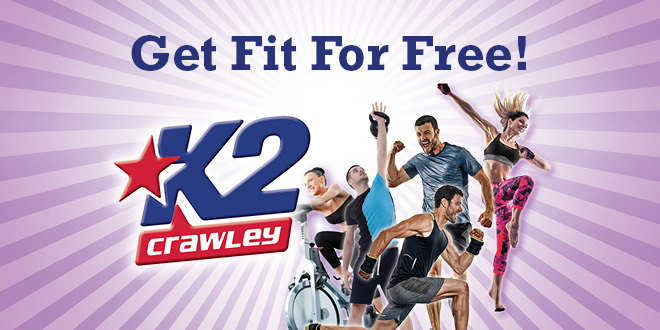 Are you planning to get fit in 2018? Do you want to sample the hundreds of possibilities on offer at K2 Crawley without making a long-term commitment? You can!
We have teamed-up with Freedom Leisure to give you the chance to win two full adult membership passes at K2 Crawley. The six month pass entitles the holders to unlimited swimming, the use of the centre's gym facilities and the access to classes on offer at Crawley's premier sport and leisure hub. For your chance to win answer the question below.
K2 is named after a famous mountain, but in which mountain range is K2 located?
(A)  The Alps    (B)   The Andes    (C) The Himalayas
[mc4wp_form id="13273″]