Designing Your Dream Driveway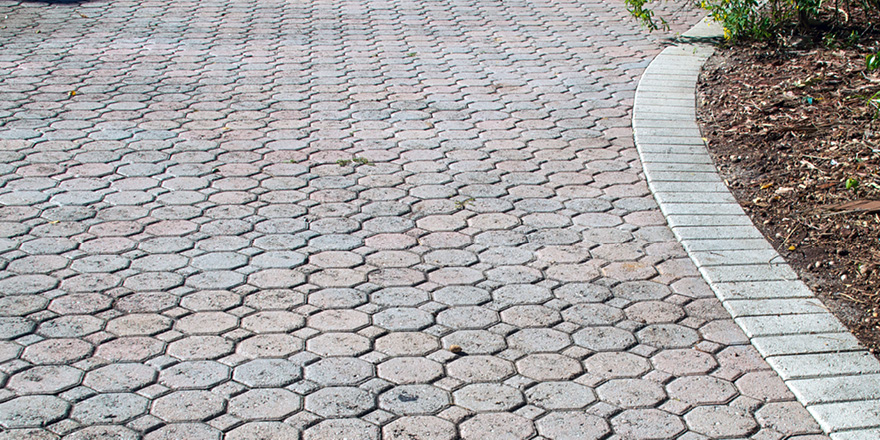 Choosing the right design for your driveway is important, get it right and you can potentially add some serious value to your property, get it wrong and it can cost you a lot to put right. Driveways are also likely to be the first and last thing you and others will see when entering your home so make sure you think long and hard when you are designing your home's dream driveway.
Driveways are very functional, if you have not had one before you will be thrilled when you no longer need to compete for parking with your neighbours and no more carrying of shopping bags from around the corner. However, do not overlook the fact that a driveway is also a focal point, and with the many styles and types which you can choose from you will be sure to add some serious wow factor!
Concrete
One of the most commonly used materials for drives, concrete is strong and hard-wearing with a proven track record of providing solid foundations. If your dream driveway is a dream financed by a limited budget concrete should be considered seriously as it is generally good value-for-money. Do not forget that concrete can be plain or imprinted – the latter means you can add some character.
Gravel
A home security measure as well as a useful driveway surface, gravel can be used for a range of different applications. When it comes to a dream driveway, gravel provides a flexible surface – if a secure and hard surface has been put in place you will be able to change the gravel colour or texture at anytime, and
with the loud crunching sound underfoot gravel can deter any potential intruder.
Resin
Becoming more and more popular, resin bound and bonding drives offer you the opportunity to customise your driveway. If you are looking for a unique design you can use a variety of colours and styles to produce the desired effect which is tailored to your own taste. Do not forget that if you would like to keep the resin look through the garden you can also have resin gravel paths and patios.
Block Paving
Irregular shapes and sizes are the hallmark of block paved drives, these driveways are durable, reliable and are aesthetically pleasing too. Although hardy, should your driveway need running repairs, a damaged block can easily be removed and replaced. When
it comes to designing your dream driveway think about colours and styles, and the effect which you can create.
By Jacob White